Trilogy at Vistancia's Food for Kidz has packed over 1.3 million meals over thirteen years. That number would not be possible without our wonderful volunteers.
If you would like to lend a hand in this year's packing event, sign-up to volunteer below.
---
Volunteer FAQ
"What do Food for Kidz volunteers do?"
During the packing event on March 6, 2018, volunteers will package the ingredients we have purchased through our donations. Each food package contains six portions to feed hungry children and their families. Volunteers will be needed to help portion the food, label the portions, bundle the food into shipping boxes, and pack the boxes into a big-rig to be distributed to Phoenix area food banks and around the world.
"How many volunteers are needed?"
The 2017 packing event prepared
141,300 meals with
the help of over 200 volunteers. Our 2018 goal is to prepare 150,000 meals which means we'll again need over 200 volunteers. Feel free to invite friends and family to help us with the 2018 event -- the more, the merrier!
"How do I register to volunteer for the packing event?"
You can click the above link to sign-up to volunteer online. Otherwise, you can sign-up at the Food For Kidz table.
"Can I use this event to fulfill community service hours?"
Yes. We would be happy to sign-off any school, church, or court-ordered community service hours.
"Do I need to bring anything to volunteer for the packing event?"
We'll provide all of the necessary supplies, just bring yourself! For the volunteers in charge or portioning the food, we will provide hair nets and gloves, but you are welcome to bring a hat to secure your hair instead. Some of the food ingredients can be slightly messy, so please wear clothing you don't mind being dusted with grains or powder.
"I can't make the packing day event on March 6th. How else can I help?"
To be able to reach our goal of 150,000 meals, we need donations to help purchase the food. You can also participate in the series of
fundraising events
we have planned leading up to the packing event.
You may also
donate online
.
Powered by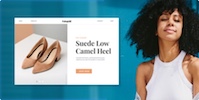 Create your own unique website with customizable templates.